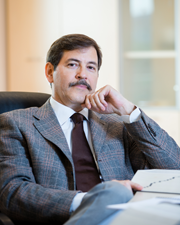 Hi and welcome to my website!
I am Roberto Jobet, an information security expert, with more than twenty years of experience in the information security area, specializing in WordPress security.
Services
In the infosecurity area, I provide professional services for vulnerability assessments, hardening, security monitoring and malware removal for WordPress content management system.
Professional skills
Operating systems: Linux (redHat, CentOS, Debian, Kali, Ubuntu)
Web servers: LAMP (Apache) and LEMP (Nginx)
Programming languages: PHP, MySQL, Javascript, Python
Penetration testing: Vulnerability scanner and security tools
Systems security: Hardening, Anti-malware, Intrusion Detection & Prevention Systems, Web Application Firewall (local)
Perimeter Security: Firewall (appliance), Web Application Firewall (cloud), Content Delivery Networks
Products & software
The products and software I provide, have been chosen carefully after thorough testing and evaluation, among the most reliable suppliers on the infosec market. For more information, please visit the Partners page.
Contributions to Open Source Projects
WordPress security posts
For further information about WordPress security, please visit my blog
I would be happy to answer!
Ask for a custom estimate!